A Xero add-on for commissions.
The Problem
The Xero invoicing software does not handle commissions out of the box. This means that a business who has multiple agents our sales people who work on commission basis cannot track their earnings.
The solution
Commissionaire is an add-on that provides extra fields for invoices to record commission amounts and recipients. It has a straightforward user interface and visualisations of both historic and projected income.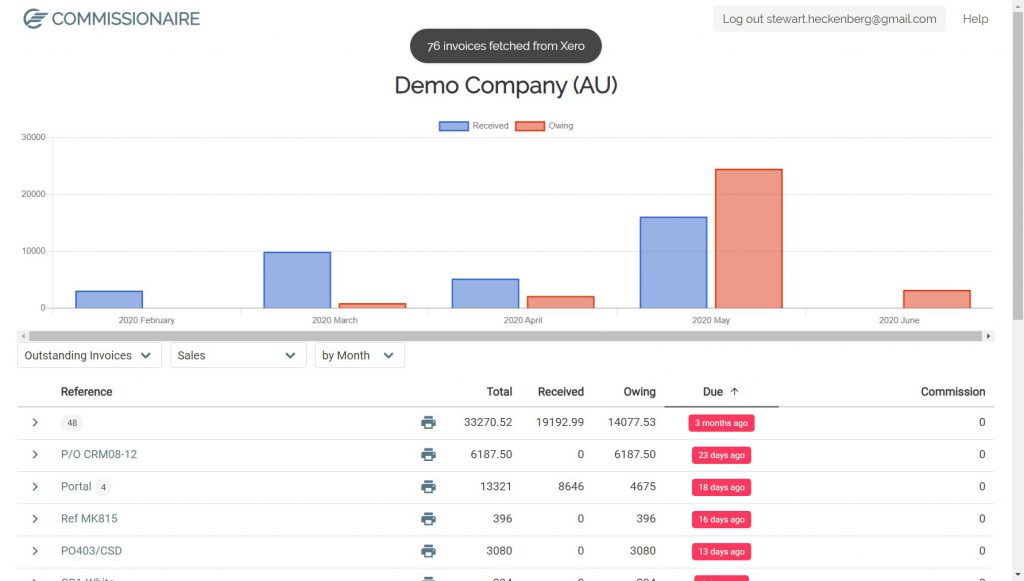 Fetch invoices via the Xero API

Record commission amounts in Firebase
Let commissions be split among agents
Show a graph of future/past commissions