Build a better cruise search.
The Problem
Micro-Cruising is a wholesaler for small ship cruises of 1 to 100 passengers. Given the variety of barges and finesses and yachts through their hundreds of suppliers, it was a tedious task to find trips that matched the criteria of clients.
The solution
Using a combination of WordPress and JavaScript libraries, a comprehensive search filter was built atop a state of the art content management system tailored specifically for small ship data requirements.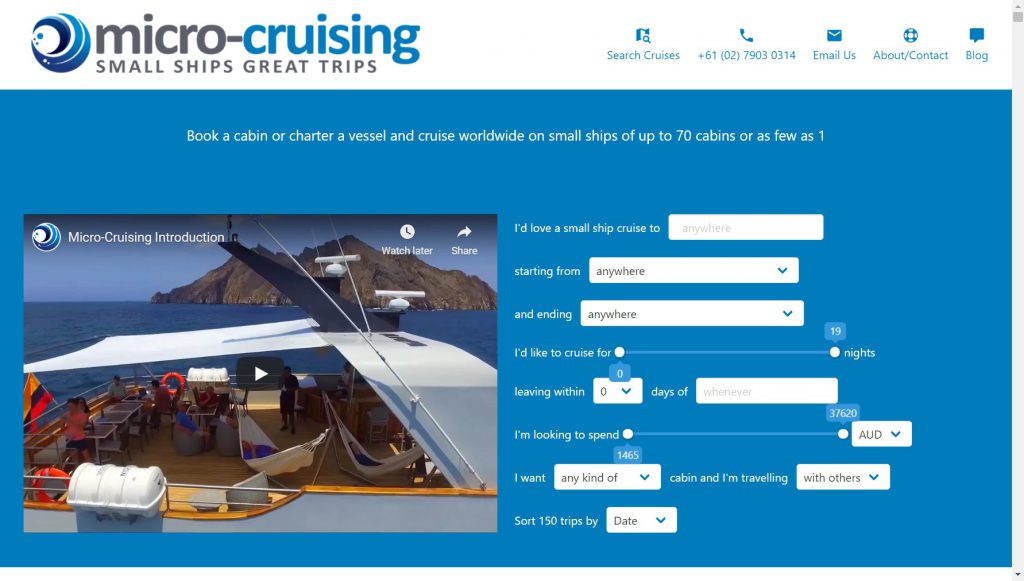 Filter trips based on date and location
Allow easy management of trip information
Provide integration with customer invoicing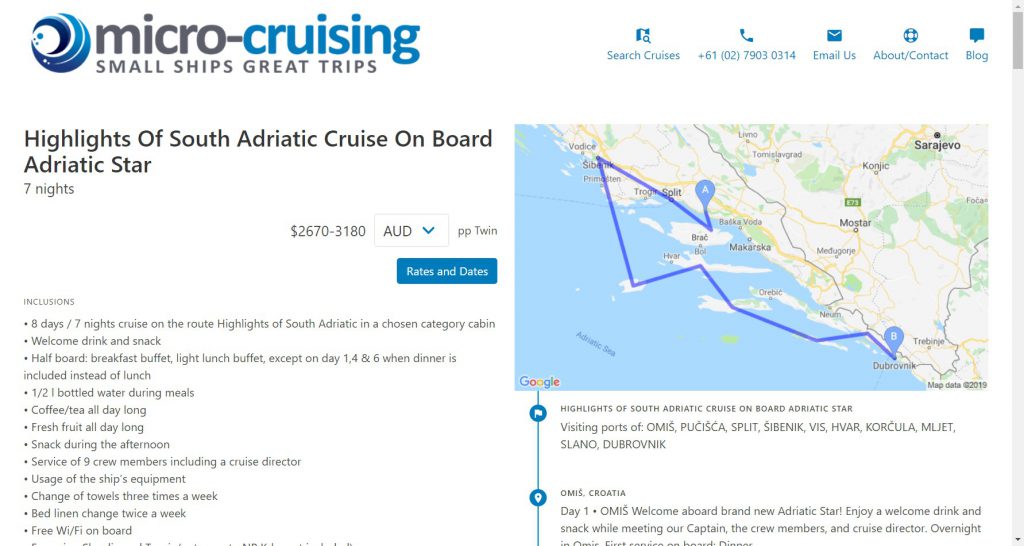 Stewart built Micro-Cruising.com from the ground up and he is worth every penny. His insight and strategy that was offered as part of the build was invaluable to our business. I would recommend him as a senior technical lead for any web or app-based project.
– Nicola Caygill, Managing Director