UNAA Media Peace Awards Winner.
The Problem
Still Our Country documents the life of indigenous people of Australia, with insights into their daily life and the changing world around them. The film needed an online installation to showcase its imagery and sounds.
The solution
Using a combination of WordPress and JavaScript libraries, an award-winning audio-visual presentation was crafted, with a series of sideways-scrolling galleries of videos and accompanying soundscapes.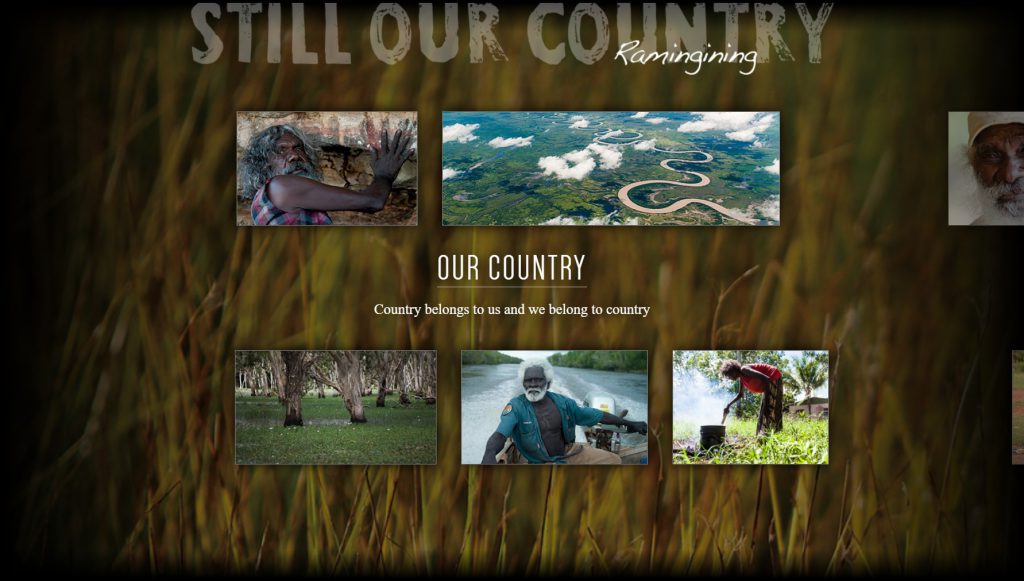 Content management using WordPress
Dynamic slideshow of images and sounds
Cinematic widescreen video presentation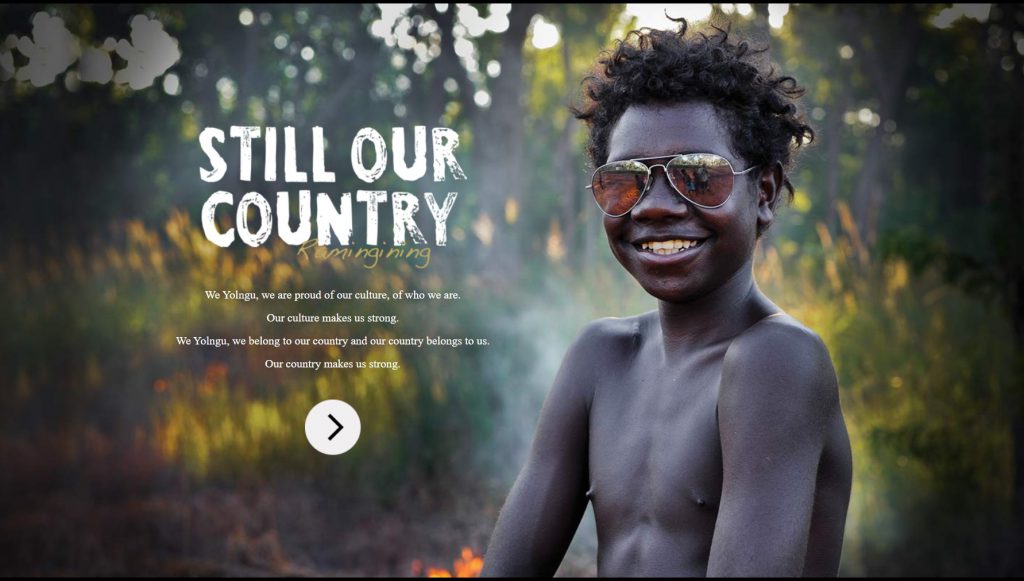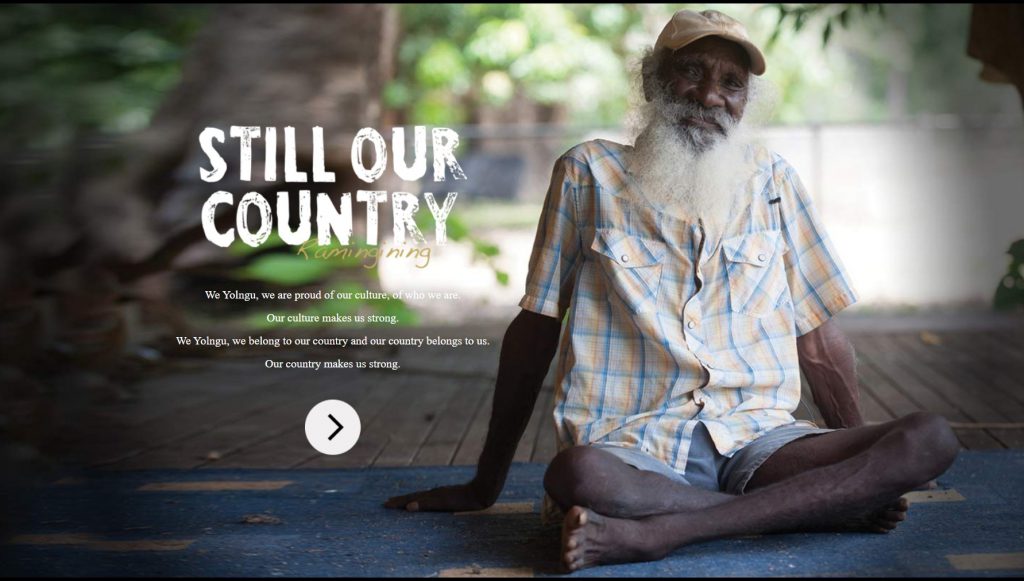 Stew is a real pleasure to work with. As an integral part of the team; he is adept, nimble and resourceful. Stew keeps abreast of trends and technology and is able to discern their true value when deploying them. He knows what a deadline means and holds to it. And he is always ready go above and beyond to make the product the best it can be.
– Molly Reynolds, Digital Project Manager